Arlington Spectator Homepage
Home ============
July 6, 2020 ==========
June 29, 2020 ============
June 22, 2020 ============
June 15, 2020 ============
June 8, 2020 ===========
Arlington City CouncilGrades =============
May 2, 2020 Election =============
Jeff Williams, ====Mayor====
============= =D1 Helen Moise, ===District1===
Sheri Capehart, ===District2===
Marvin Sutton, ===District3===
Andrew Piel, ===District4===
Ignacio Nunez, ===District5===
Robert Shepard, ===District6===
Victoria Farrar-Myers, ===District7====
Barbara Odom-Wesley, ===District8===
VIA - by the numbers ============
J.J. Fenceroy, Candidate for ===District1======
============= =D2 Raul Gonzalez, Candidate for ===District2===
JoAnna Cordoza, Candidate for ===District2======
============= =D6 John Hibbs, Candidate for ===District6===
Ruby Woolridge, Candidate for ====District6=====
============= =D7 Antoine Lane, Candidate for ===District7===
Hunter Crow, Candidate for ===District7===
Chris Dobson, Candidate for ===District7======
Kennedale Observer Homepage ===========
Kennedale City CouncilGrades ==========
Kennedale Observer - Latest Newsletter ===========
ArlSpectator - Arlington, Texas
Arlington is a city where citizens are treated as spectators rather than players. The Arlington Spectator helps citizens know what is happening at city hall. Only the few on the in-house team are allowed to play ball in Arlington. We want citizens to be players in the game. We seek to encourage active taxpayer scorekeeping using the information in the Arlington Spectator.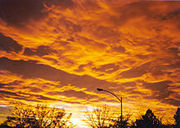 Helpful Websites and E-mail addresses
Last Newsletter: July 6, 2020
You can have newsletters sent directly to your e-mail box by making that request at ArlSpectator@yahoo.com
===============================================
Tuesday, July 7: City Council Retreat, 12:30pm, video recorded? [agenda does NOT say] City Hall 3rd Floor, 101 W Abram Street. Executive session noon, open portion no earlier than 12:30pm. We will post on Facebook if we are informed of the plan to record the video or not.
Tuesday, July 7: City Council meeting, 6:30pm. Meeting is by teleconference. Viewed on the city website. Register to speak by calling (833) 268-8354; Conference ID 795-396-780#
Tuesday, July 14: Primary Runoff Election Day, 7:00am – 7:00pm.
Wednesday, July 15: P&Z Meeting, 5:30pm.