Welcome To The Homepage of the Arlington Spectator
Home ============
December 9, 2019 ============
December 2, 2019 ============
November 25, 2019 ===========
November 18, 2019 ============
VIA - by the numbers ============
Arlington City CouncilGrades =============
Jeff Williams, =====Mayor=====
Helen Moise, ===District1===
Sheri Capehart, ===District2===
Marvin Sutton, ===District3===
Andrew Piel, ===District4===
Ignacio Nunez, ===District5===
Robert Shepard, ===District6===
Victoria Farrar-Myers, ===District7====
Barbara Odom-Wesley, ===District8===
Kennedale Knowledge ============
ArlSpectator - Arlington, Texas
Arlington is a city where citizens are treated as spectators rather than players. The ARLINGTON SPECTATOR helps citizens know what is happening at city hall. Only the few on the in-house team are allowed to play ball in Arlington. We want citizens to be players in the game. We seek to encourage active taxpayer scorekeeping using the information in the ARLINGTON SPECTATOR.
Last Newsletter December 9, 2019
You can have newsletters sent directly to your e-mail box by making that request at ArlSpectator@yahoo.com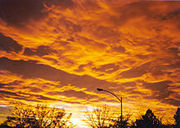 Helpful Websites and E-mail addresses
===============================================
GAME SCHEDULE
Tuesday, December 10: specially called City Council meeting to conduct a public hearing on increasing the city portion of TIRZ #5, 8:30am.
Thursday, December 12: AISD Board meeting, Administration Building, 1203 W. Pioneer Parkway, 7:00pm.
Friday, December 13: Start of Organized Interlochen Lights, 7:00pm-11:00pm, thru December 25.
Saturday, December 14: Parade of Lights.
Tuesday, December 17: Arlington City Council meetings, City Hall, 101 W. Abram Street, times TBD.
Wednesday, December 25: Christmas.
Wednesday, January 1: New Year's Day.
The Arlington Spectator can now be found on Facebook.