Welcome To The Homepage of the Arlington Spectator
Home ============
April 15, 2019 ============
April 8, 2019 ============
April 1, 2019 ===========
March 25, 2019 ============
VIA - by the numbers ============
M MMMMMMMMMM AshtonStauffer, Candidate for ====Mayor====
Chris Dobson, Candidate for ====Mayor====
Ruby Woolridge, Candidate for ====Mayor====
Jeff Williams, =====Mayor===== MMMMMMMMMM
D3 333333333333333 RoxanneThalman, ===District3===
Marvin Sutton, Candidate for ===District3=== 3333333333
D4 444444444444444 Andrew Piel, Candidate for ===District4===
Cindi Golden, Candidate for ===District4===
Teresa Rushing, Candidate for ===District4=== 4444444444
D5 5555555555555555 Andy Prior, Candidate for ===District5===
Kennedy Jones, Candidate for ===District5===
Celia Morgan, Candidate for ===District5===
Ignacio Nunez, Candidate for ===District5=== 5555555555
D8 888888888888888 Don Warner, Candidate for ===District8===
BarbaraOdom-Wesley, Candidate ===District8===
Joshua Taylor, Candidate for ===District8===
Robert Harris, Candidate for ===District8=== 8888888888
CityCouncil Grades ============
Helen Moise, ===District1===
Sheri Capehart, ===District2===
Kathryn Wilemon, ===District4===
Lana Wolff, ===District5===
Robert Shepard, ===District6===
Victoria Farrar-Myers, ===District7====
Michael Glaspie, ===District8===
Kennedale Knowledge ============
ArlSpectator - Arlington, Texas
Arlington is a city where citizens are treated as spectators rather than players. The ARLINGTON SPECTATOR helps citizens know what is happening at city hall. Only the few on the in-house team are allowed to play ball in Arlington. We want citizens to be players in the game. We seek to encourage active taxpayer scorekeeping using the information in the ARLINGTON SPECTATOR.
Last Newsletter April 15, 2019
You can have newsletters sent directly to your e-mail box by making that request at ArlSpectator@yahoo.com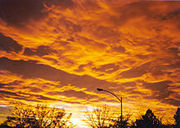 Helpful Websites and E-mail addresses
===============================================
GAME SCHEDULE
Monday, April 15: League of Women Voters Candidate Forum, Pantego Lions Club, 3535 Marathon, 6:30-9:00pm.
Monday, April 15: Federal Income Tax Deadline.
Sunday. April 22: Easter Sunday.
Tuesday, April 23: City Council Meetings, Arlington City Hall, 101 W. Abram Street, times TBD.
Thursday, April 25: AISD Board Meeting, 1203 W. Pioneer Parkway, 7:00pm.