Welcome To The Homepage of the Arlington Spectator
Home ============
March 30, 2020 ============
March 23, 2020 ============
March 16, 2020 ===========
March 9, 2020 ============
Arlington City CouncilGrades =============
May 2, 2020 Election =============
Jeff Williams, ====Mayor====
============= =D1 Helen Moise, ===District1===
Sheri Capehart, ===District2===
Marvin Sutton, ===District3===
Andrew Piel, ===District4===
Ignacio Nunez, ===District5===
Robert Shepard, ===District6===
Victoria Farrar-Myers, ===District7====
Barbara Odom-Wesley, ===District8===
VIA - by the numbers ============
J.J. Fenceroy, Candidate for ===District1======
============= =D2 Raul Gonzalez, Candidate for ===District2===
JoAnna Cordoza, Candidate for ===District2======
============= =D6 John Hibbs, Candidate for ===District6===
Ruby Woolridge, Candidate for ====District6=====
============= =D7 Antoine Lane, Candidate for ===District7===
Hunter Crow, Candidate for ===District7===
Chris Dobson, Candidate for ===District7======
Kennedale Knowledge ============
ArlSpectator - Arlington, Texas
Arlington is a city where citizens are treated as spectators rather than players. The ARLINGTON SPECTATOR helps citizens know what is happening at city hall. Only the few on the in-house team are allowed to play ball in Arlington. We want citizens to be players in the game. We seek to encourage active taxpayer scorekeeping using the information in the ARLINGTON SPECTATOR.
Last Newsletter March 30, 2020
You can have newsletters sent directly to your e-mail box by making that request at ArlSpectator@yahoo.com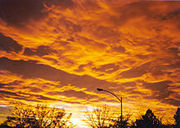 Helpful Websites and E-mail addresses
===============================================
GAME SCHEDULE
Tuesday, March 31: Telephone Town Hall meeting with Mayor Williams, call 888-409-5380, 6:00 pm.
Wednesday, April 1: P&Z meeting, Council Chambers, 101 W. Abram Street, 5:30pm. To speak on an item, the public can call toll-free 833-268-8354 Conference ID: 192 320 797#
Wednesday, April 1: April Fools' Day.
Thursday, April 2: Arlington City Council Special Meeting, call 833-268-8354; CONFERENCE ID – 116-138-283#, 10:15am.
Thursday, April 2: AISD Board meeting, 1203 W. Pioneer Parkway, 7:00pm.
Tuesday, April 7: The possible end of Tarrant County's stay-home executive order. [we expect it to be extended]
Sunday, April 12: Easter.
The Arlington Spectator can now be found on Facebook.