Arlington Spectator Homepage
Home ============
August 10, 2020 ==========
Arlington City CouncilGrades =============
August 3, 2020 ===========
July 27, 2020 ============
July 20, 2020 ============
July 13, 2020 ============
May 2, 2020 Election =============
============= =D1 Helen Moise, ===District1===
J.J. Fenceroy, Candidate for ===District1======
============= =D2 Raul Gonzalez, Candidate for ===District2===
JoAnna Cordoza, Candidate for ===District2======
============= =D6 John Hibbs, Candidate for ===District6===
Ruby Woolridge, Candidate for ====District6=====
============= =D7 Antoine Lane, Candidate for ===District7===
Hunter Crow, Candidate for ===District7===
Victoria Farrar-Myers, ===District7====
Chris Dobson, Candidate for ===District7======
Jeff Williams, ====Mayor====
Sheri Capehart, ===District2===
Marvin Sutton, ===District3===
Andrew Piel, ===District4===
Ignacio Nunez, ===District5===
Robert Shepard, ===District6===
Barbara Odom-Wesley, ===District8===
VIA - by the numbers ============
Kennedale Observer Homepage ===========
Kennedale City CouncilGrades ==========
Kennedale Observer - Latest Newsletter ===========
1083 Bowman Springs Road Kennedale ============
ArlSpectator - Arlington, Texas
Arlington is a city where citizens are treated as spectators rather than players. The Arlington Spectator helps citizens know what is happening at city hall. Only the few on the in-house team are allowed to play ball in Arlington. We want citizens to be players in the game. We seek to encourage active taxpayer scorekeeping using the information in the Arlington Spectator.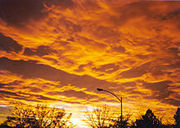 Helpful Websites and E-mail addresses
Last Newsletter: August 10, 2020
You can have newsletters sent directly to your e-mail box by making that request at ArlSpectator@yahoo.com
===============================================
Tuesday, August 11: City Council meetings, 2:30pm, 6:30pm. The afternoon session can be viewed online. Evening: members of the public who wish to speak on a listed agenda item can send an email to ccpublicparticipation@arlingtontx.gov to register at any time until 6:00 p.m. on Tuesday, August 11, 2020, or call 833-268-8354; Conference ID 460-276-34#, starting at 6:00 p.m. on Tuesday, August 11, 2020, to register to speak. City staff will then call members of the public who register to speak on agenda items at the appropriate time during the City Council meeting.
Thursday, August 13: AISD Board meeting, 5:00pm. Public hearing on new tax rate (the maximum allowed). [agenda not posted yet, but I assume you have to be registered by e-mail by 3:00pm if you wish to speak]
Tuesday, August 18: City Council meetings.
Wednesday, August 19: P&Z meeting, 5:30pm.